THE MOUTH ISN'T JUST A TOOL WE USE TO EAT AND SPEAK WITH. IT'S A MEANS OF MAINTAINING SOCIAL WELLBEING, WRITES DECARE'S WELLNESS & HEALTH PROMOTION MANAGER, DAVID CASEY
The mouth is the gateway to the body and is connected to physical, mental, emotional and social wellbeing. Almost all that enters our body is given entry through the mouth, from food, medicines and smoking to the consumption of alcohol – it all enters through this one entry point. Our mouth delivers a variety of functions that support daily living such as eating, speaking and appearance. It's also a key connection tool to social wellbeing and is an organ of communication that conveys a range of emotions, including the smile which connects us as human beings. A smile speaks a thousand languages and encompasses diversity, love and belonging, connecting us without a need for words.
As well as giving entry to the body, it has a gateway effect that showcases the mouth as an exit point and it's a gateway to how we connect as human beings. We speak, we laugh, we cry, we shout, we sing, we express ourselves and our thoughts and feelings. The mouth connects us. Connection should also be considered in the same category of risk factors such as smoking, diet and exercise, to mention just a few. It underpins our overall wellbeing and is a basic human need throughout our life course, from cradle to grave. Social connection is the experience of feeling close and connected to others.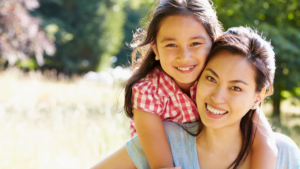 This involves feeling loved, cared for and valued and forms the basis of interpersonal relationships. Human connection is the energy that exists between people when they feel seen, heard and valued. It's crucial to every individual to understand that connection underpins everything, from wellness to overall health. As human beings, we are one of the most social species and connection is the most essential basic human need after food, water and shelter. Lack of connection or loneliness and isolation has been linked to inflammation, accelerated ageing, cardiovascular health risk,
suicide and early mortality.
Our mouths can help connect us, as it acts as the organ of communication. The relationship we have with speaking our minds and expressing our feelings has implications for our psychological wellbeing and emotional health just as much as the physical health implications to our jaw's teeth and gums. When we keep our mouth closed or shut, we deny our feelings and can bottle it all up, affecting our mental wellbeing. The mouth is also linked with enjoyment and pleasure, two key components of connection. From kissing to embracing other human beings to tasting textures and tastes at a meal, our mouths are vital to connection of the human experience.
Perhaps the most special and important gifts that this organ of communication offers are the words we can express that can deliver a message of hope, love, kindness and compassion to another human being. Our overall health and oral health are not linear by any means and have many multi-dimensions linking physical, emotional, social and mental wellbeing. It is an organ, a two way
entry and exit point, that must be maintained across our life course.
Find out more about our dental, vision and wellness programs at https://decare.ie/corporate
Read the Full Version of the Summer 2022 Edition of the Small Firms Association Better Business Here: https://e.issuu.com/embed.html?backgroundColor=%230e0e0e&backgroundColorFullscreen=%230e0e0e&d=bb_summer_2022_online_edition&hideIssuuLogo=true&hideShareButton=true&u=ashvillemediaThanks